Financing a classic car or truck can differ greatly from financing a new vehicle, especially if the vehicle is rare or heavily customized. These companies specialize in auto loans for classic cars and trucks. They understand that collector vehicles are not the same as daily drivers; they offer flexible loan terms as long as 10 years or more, low fixed rates, and many of them can pre-qualify you for auctions.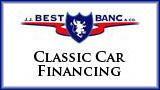 The largest Automobile Lender of its type in the country, J. J. BEST BANC & CO. is recognized by Antique, Classic, Exotic, Muscle, Hot Rod and Sports car enthusiasts and dealers as the leader in the Classic Car automobile finance industry. Offering long terms and low rates, financing is available for most model cars ranging from 1900 to today. With the most knowledgeable staff available and loan approvals as fast as 5 minutes, J. J. BEST BANC & CO. will help you drive the dream. Call us at 1-800-USA-1965, where one of our friendly and knowledgeable classic car specialists will submit your loan for our 2-minute approval process.
www.jjbest.com     1-800-USA-1965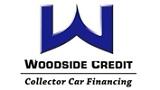 Classic, Collector and Exotic Car loans with THE LOWEST MONTHLY PAYMENTS! When financing your classic car and collector car, we are all about performance. We are committed to providing our clients with fast, friendly and professional service. For over a decade, Woodside has been recognized as the leading lender in the classic car and collector car market by manufacturers, dealers, and automobile enthusiasts. Additionally, we are endorsed as Barrett-Jackson's exclusive lender. Apply online or call us today at 888-744-3959!
Inspection & Appraisal Resources
You found the perfect classic! At least you think you did. How can you be sure when the car is in a different state? Or maybe you know everything about your favorite model- except the current market value.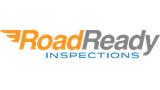 Road Ready Inspections
Are you about to purchase a classic vehicle without finding out all the facts? Stop! Nothing beats a thorough inspection complete with report, test-drive and 35+ photos by a reputable, experienced inspection company that really knows classic vehicles. Road Ready Inspections will give you all the information and knowledge you need in order to make a confident, informed buying decision.
You've invested your time and money finding the classic car of your dreams. Now it's time to protect your car against loss from collision, theft, and other dangers. Don't take a chance with your classic car's insurance. Protect your investment and get peace of mind from a company that specializes in insuring classic and collector vehicles.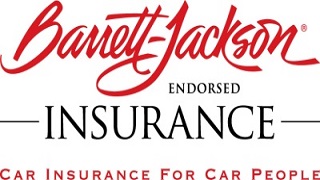 When Barrett-Jackson decided to partner with BridgePoint Risk Management to form Barrett-Jackson Endorsed Insurance, Craig Jackson mandated they offer best-in-class coverage and service for his customers – from the "car guys" buying the first car of their dreams to those with multi-million dollar collections. As an independent agent licensed in all 50 states and with international capabilities, BridgePoint has access to many of the insurance carriers and programs offering "agreed value" collector car insurance – the most beneficial insurance offering for the serious collector.